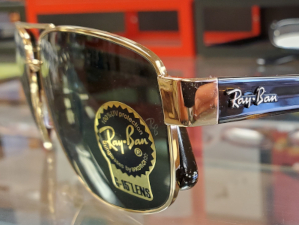 Stylish Frames
Eye glasses help you see the world more clearly while allowing you to express your personal style. With over 1,800 frames in stock we have something for everyone. Whether your style is fashion forward or traditional, bold or minimalist, brightly coloured or subtle, we have designer fashion frames and quality unbranded frames to suit your personal style.
When choosing frames we consider the type of prescription and your individual facial features to help guide your frame selection. Let us worry about what frame design will fit you and your prescription the best; all you have to do is choose what frame styles you like best. We take everything into account in order to give you the most comfortable and cosmetically desirable finished pair of eyeglasses possible.
HUGE SELECTION OF DESIGNER FRAMES FOR YOU TO CHOOSE FROM

Alfred Sung
Over the years the ALFRED SUNG® brand has become synonymous with clean, classic, elegant and thoughtful aesthetics, which have become rooted in the brand's DNA and key ingredients of every product carrying the name. The brand's core values are authentic, original, practical and approachable evident in all extensions from product to market.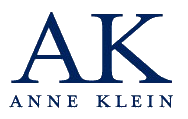 Anne Klein
We celebrate the way women think. We believe the world would be a better place if more people thought like women. The way women live inspires everything we do: the chaos, the beauty, the complicated realities of daily life.

Anne Taylor
As the American woman has evolved, so have we, staying one step ahead to bring her a wardrobe of possibilities. She lives a rich and varied life, and we strive to bring her thoughtful style options for big days and everydays. With a sophisticated, feminine approach to modern essentials, we promise to give her the inspiration and confidence she needs to do what she loves.

BCBG Maxazria
In 1989, with help from his wife, Lubov Azria, the designer established a new label, BCBG Max Azria, in which the name, taken from the French expression 'Bon Chic Bon Genr'e meaning 'good style, good attitude', communicates a style combining European sophistication with American spirit.

Bertelli
The Bertelli collection offers an assortment of frames with choices of subtle or elaborate detailing for today's free spirited consumer. Whether colorfully detailed, playfully shaped, boldly designed, or simply elegant, Bertelli frames are a perfect fit for your look and lifestyle.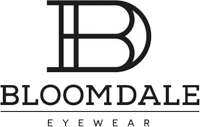 Bloomdale
HI, WE ARE BLOOMDALE EYEWEAR
Traveling, passion for design and a good sense for trends became part of our DNA. We offer edgy frames in beautiful colors, made from the finest materials.
Is there more to wish for?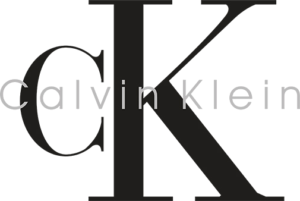 Calvin Klein
Calvin Klein is a designer sportswear and accessories brand that emphasizes modern silhouettes in distinctive color palettes. Offering iconic, essential and fashion items, Calvin Klein balances a sophisticated sensuality with a unique edge. Calvin Klein eyewear incorporates innovative design details in fashion forward styles and bold colorations. This aspirational eyewear appeals to the urban, creative and independent individual.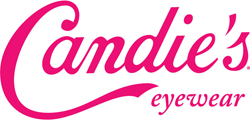 Candie's Eyewear
Candie's award winning advertising is noted for its sexy but playful concepts. When you say the name Candie's, an image will pop into your mind. It may be your first pair of Candie's or your favorite Candie's ad. Candie's is pop culture and always has the "It" girl for its national ad spokesperson. The brand is worn by numerous celebrities and has been featured in TV and movies.

Catherine Deneuve
She was the face of Chanel No. 5 in the late 70's, the muse to Yves St. Laurent and modeled his skincare line, featured as the face of L'Oreal in 2001, and featured in Louis Vuitton advertisements in 2007. She is also heavily involved in various international philanthropic ventures. Outside of acting, Catherine Deneuve is a model, entrepreneur and a designer of glasses, shoes, jewelry and greeting cards.

Coach
Founded in 1941 as a family-run workshop in a Manhattan loft, Coach has grown into a leading American designer and marketer of fine accessories and ready-to-wear for women and men around the world. Under license since 2012, the Coach eyewear collection perfectly expresses the effortless New York style and the authentic American heritage of the Coach brand.

Dolce & Gabbana
Dolce & Gabbana is the new luxury, authentic and unconventional. A style that expresses new forms of elegance, presenting itself as a modern classicism, based on superior sartorial content and creativity. The strong identity of the Dolce & Gabbana brand has evolved over the years without ever forgetting its roots. An unmistakable style, which, season after season, combines strong innovation with the Mediterranean flavour of its origins.

Easy Clip Magnetic
Designed for the active person requiring fashionable, durable eyewear indoors and out. Count on your stylish pair of EasyClip® glasses, whether your busy schedule keeps you indoors or takes you out. We have a perfect, durable pair designed for every day. Choose from an amazing array of stylish eyewear for reading, playing, or simply getting through the day. Whatever you're up to, your EasyClip® easily comes along with you.

Easy Twist
Designed for anything life throws at your glasses. Twist, press, drop, and always recover. EasyTwist® eyewear stands the test of time and always bounces back. From playing in the park to falling asleep with your favorite book, these glasses adapt to life's every twist and turn. EasyTwist® features state-of-the-art technology which combines Trilaston memory metal and our magnetic EasyClip® for the active, savvy individual.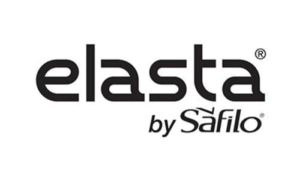 Elasta by Safilo
Hinges; Form is function. The principle of modern industrial design perfectly applies to the hinges featured in the new Safilo collection: whether they are patent pending or well tested systems they are engineered to guarantee a unique combination of aesthetics and precise fit.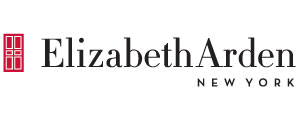 Elizabeth Arden
Elizabeth Arden's fundamental belief was that beauty should not be a veneer of makeup, but an intelligent cooperation between science and nature in order to develop a woman's finest natural assets. She lived by her mantra, "To be beautiful is the birthright of every woman."

Emozioni By Safilo
The Safilo Emozioni eyewear line has been designed to be elegant jewellery for your face. These glasses have been created to graciously accent your facial features. They are not an accessory that stands out by itself; instead, these eyeglasses are meant to work with your face, complimenting it rather than distracting from it.

Evatik
With an equal focus on fit, function and aesthetics, EVATIK Eyewear strikes the perfect balance between comfort and luxury.Clean, understated designs are elevated with high quality materials including; handmade acetate, high grade stainless steel, Japanese titanium and European hinges. Deep, rich, masculine colors and custom design elements define the collection, creating the perfect eyewear statement for today's modern man.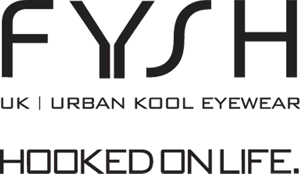 Fysh Urban Kool
Fysh UK is a unique brand of fashion eyewear for the woman whose vision is as vast as her tastes, styles, goals & dreams.

Geoffrey Beene
Geoffrey Beene has become synonymous with impeccable styling, superb tailoring, comfort and quality. Appealing to the fashion conscious consumer, the Geoffrey Beene eyewear collection unites Geoffrey Beene's playful, unconventional spirit with effortless, wearable designs for men and women.

Gucci
This is one of the most famous brands in the world, and surely one of the most renowned in the eyewear market.
Its collections offer a range of models aimed at combining style and sophisticated needs, all characterised by Gucci's style and unmistakable iconic elements.

Guess
GUESS has become a symbol of a young, sexy and adventurous lifestyle. Throughout the decades GUESS invited people to dream with its iconic and timeless advertising campaigns that turned unknown faces into famous models. In 2004, the company expanded with a new retail concept for its contemporary collection called Marciano. The Marciano brand offers a fashion-forward collection designed for trend-setting women and men.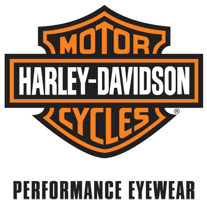 Harley Davidson
The Harley-Davidson® brand is one of the most recognized and respected brands in the world. Its followers are by far some of the most devoted brand enthusiasts in the world.

Izumi
Designed in Holland, this collection artfully merges the cutting edge trends of European fashion with the fluid beauty and intricate detailing of Japanese design. It is the ultimate in East meets West synergy.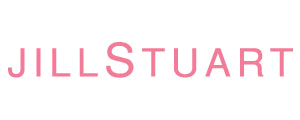 Jill Stuart
Jill Stuart eyewear captures the look and personality of the incredibly popular Jill Stuart clothing and accessories lines. This spectacular collection targets culturally diverse young women who appreciate eyewear as an important element of their personal style and wardrobe.

Jones New York
For over 40 years, Jones New York is a trusted brand that men and women look to for help in creating their best selves, feeling confident and successful through lifestyle fashion that is timeless and always appropriate.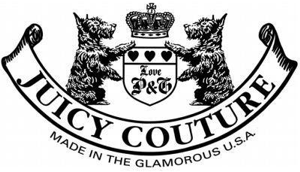 Juicy Couture
Juicy Couture is a glamorous, irreverent, and fun lifestyle brand for the decidedly fashionable, bringing LA style and attitude to girls all over the world. Embracing its LA heritage, Juicy discovers the couture in the every day, and delivers an element of surprise in all of its designs.

KliiK Denmark
Taking its direction from the clean, modern aesthetic of Danish design KLiiK denmark eyewear is subtle yet always inspired. Rich, saturated coloring, laser cut detailing, mixing of patterns and materials are some of the design elements that are integral to the KLiiK Denmark collection.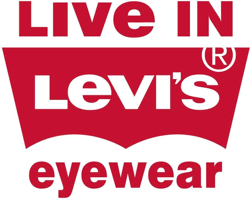 Levis
The Levi's® brand epitomizes classic American style and effortless cool. The brand portfolio continues to evolve through a relentless pioneering and innovative spirit that is unparalleled in the apparel industry. But Levi's® are more than that. They're the purest wearable form of authentic self-expression. They bear the markings of life, the shapes of our bodies, the memories of our adventures.

Lightec
Each frame has an exclusive, innovative, and aesthetic assembly system that gives it the features of innovative assembly, the reliability of a frame with screw less temples. An exclusive flexible hinge without screws, which gives a glimpse of a thin line of metal on the temple: this is the Lightec signature. A trendy look, without sacrificing Lightec's DNA: comfort and lightness.

Liz Claiborne
Liz Claiborne was founded on a big aspiration to make fashion accessible to all. The original style authority for strong, spirited women at work and in life, she is classic, clever, wise and optimistic. She loves clothes but doesn't have the time or inclination to chase fashion. Liz Claiborne eyewear features a classic signature sense of style with feminine details and colors for affordable quality.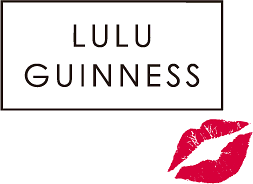 Lulu Guiness
Lulu Guinness' individual style and irresistible glamour is reflected in the eyewear collection, featuring colorful interpretations of the cat eye shape and Lulu's signature lips. The collection also features exclusive patterned material, dramatic retro shapes and a hint of mischief. Like all of Lulu's designs, the eyewear is sophisticated yet daring, commercial but collectible, luxurious and affordable.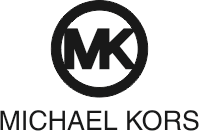 Michael Kors
Michael Kors' eyewear collections capture the glamor and effortless sophistication for which the designer is celebrated, drawing upon signature details found in the brand's most iconic designs.
Nina Ricci
The new Nina Ricci optical collection reflects the House's sense of glamour and sensual femininity. The silhouettes consist of squared and slightly rounded shapes, resulting in a clean, contemporary line. The soft, subtle colour palette includes touches of colour block. The frames are embellished with couture details such as super thin metal chains inspired by Nina Ricci's iconic bracelets.

Perry Ellis
Perry Ellis was the master of making it all look easy. He played with fashion convention simply by not taking it so seriously. Following only what felt right. Dressing up dressed-down. Eschewing etiquette while simultaneously elevating it. With playful patterns and uncommon proportions, he rewrote the book on fashion. Today, his legacy lives on in a whole new generation of easygoing trailblazers.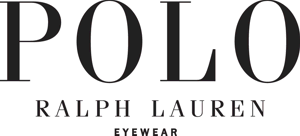 Polo Ralph Lauren
Polo is an inspirational brand that's open to interpretation, whether you're wearing it two sizes too big and with Timbs or with deck shoes and knitwear. This reason is why the brand with the pony has never gone out of style – like Doc Martens and Chuck Taylors, the label means many things to many people. That and the fact that its timeless style makes it practically impervious to trends.

Safilo
Safilo proudly embodies the culture of Italian eyewear. Every frame is a statement about aesthetics and impeccable craftsmanship.
Safilo is made in and made of Italy. Everything we do is steeped in the Italian ability to produce the good, the beautiful, the well-made. A unique skill based on craftsmanship expertise, where creativity meets the needs of everyday life.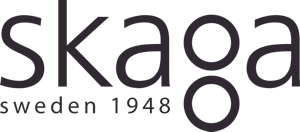 Skaga
With its genuine craftsmanship Skaga has designed and at times manufactured eyeglass frames in Scandinavia, for almost 70 years. With a classic and timeless balance of good form with function and design, this is a brand that constantly strives to be at the forefront in terms of both high quality and design. This has made Skaga into a leading brand in the manufacture of eyewear frames.

Spine
Inspired by the interaction between vertebrae, SPINE solves age-old hinge limitations. Unencumbered by traditional parts and manufacturing processes, we strive to out-think the competition. Globally patented, you can be assured there is no substitute, so don't accept one.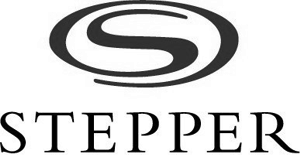 Stepper
Since the first frame was made in 1970, STEPPER has been a pioneer. Through innovation and technology, STEPPER has embraced new materials and processes to create exciting and durable eyewear that fits. Being experts in design, materials and manufacturing, STEPPER delivers eyewear that looks as good as it is comfortable. The best way to understand a STEPPER is to put one on. As we say, 'It's a feeling.'

Superflex
With quality, selection & style at the forefront, Superflex has selections for every member of the family at affordable prices. From traditional to trendy, the Superflex collection boasts over 90 styles to choose from in a vast array of ladies', men's, unisex, and children's eyewear.

Takumi
The Takumi collection is a marriage between American innovation and Japanese sophistication. This collection was formulated to appear modern, chic, detailed and stylish. Coupled with this eye toward sophistication is the technology of polarized magnetic sun clips. Together, the Takumi collection serves up fashionable eyewear for both men and women.

Ted Baker
Ted Baker is a British brand that was founded in 1987. Ray Kelvin, the man behind the brand, initially launched as a shirt specialist. He set up a men's store filled with high quality shirt in Glasgow. The collection included classic lines with a contemporary twist. High quality materials, exquisite attention to detail and a strict quality control ensures that Ted Baker products are an investment.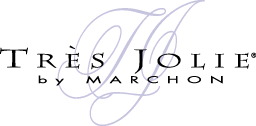 Tres Jolie
The Tres Jolie Collection features ultra feminine and beautiful styling; shapes, colors and textures that will not only compliment today's woman but will fit her lifestyle with elegance and sophistication. Enhanced with pearls and stone embellishments, Tres Jolie frames will surely live up to their name… Very pretty and very elegant.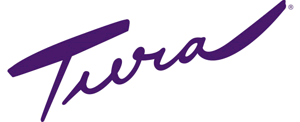 Tura
Elegant and expressive, Tura frames enhance the style of every woman who wears them. Employing extraordinary materials, jewel-like refinements and an exacting dedication to detail, Tura creates captivating eyewear. Since inventing fashion eyewear over 80 years ago, Tura has reinvented it every season since. Tura believes that eyewear shouldn't simply let you see better, it should make you look better too.

Vera Wang
Vera Wang's exquisite taste and search for a modern approach to feminine glamour and beauty has steered her creative expression for 20 years; culminating today into one of the most prestigious, desired and trusted fashion and lifestyle brands in the world.
The eyewear is translated from Vera Wang's fashion collection by using vintage inspired shapes, textures and jewelry motifs.

Versace
Versace is a prestigious fashion and lifestyle brand and a symbol of Italian luxury worldwide. It is designed for men and women who desire a modern and glamorous style that combines sophistication and sex appeal. The eyewear collection, under license since 2003, bears the distinctive visual details the fashion house is known for.

Vogue
The Vogueeyewear brand was launched in 1973, taking the same name as the famous fashion magazine. Vogue styles stand out for their innovative design, for the wide variety of colours and frames and for the fashionable details on the temple of Vogue glasses, turning everyday glasses into a hot fashion accessory.

You's
YOU'S Amsterdam has always been known and appreciated for its colour creativity. The colours seem to come naturally to the frames, just as it comes to the city itself. Our designs are inspired by the eccentricity of the city inhabitants, infused with harmony in order to create our famous easy wearing frames.