Lutz spends part of every day processing extended health claims for our customers to save them time and money.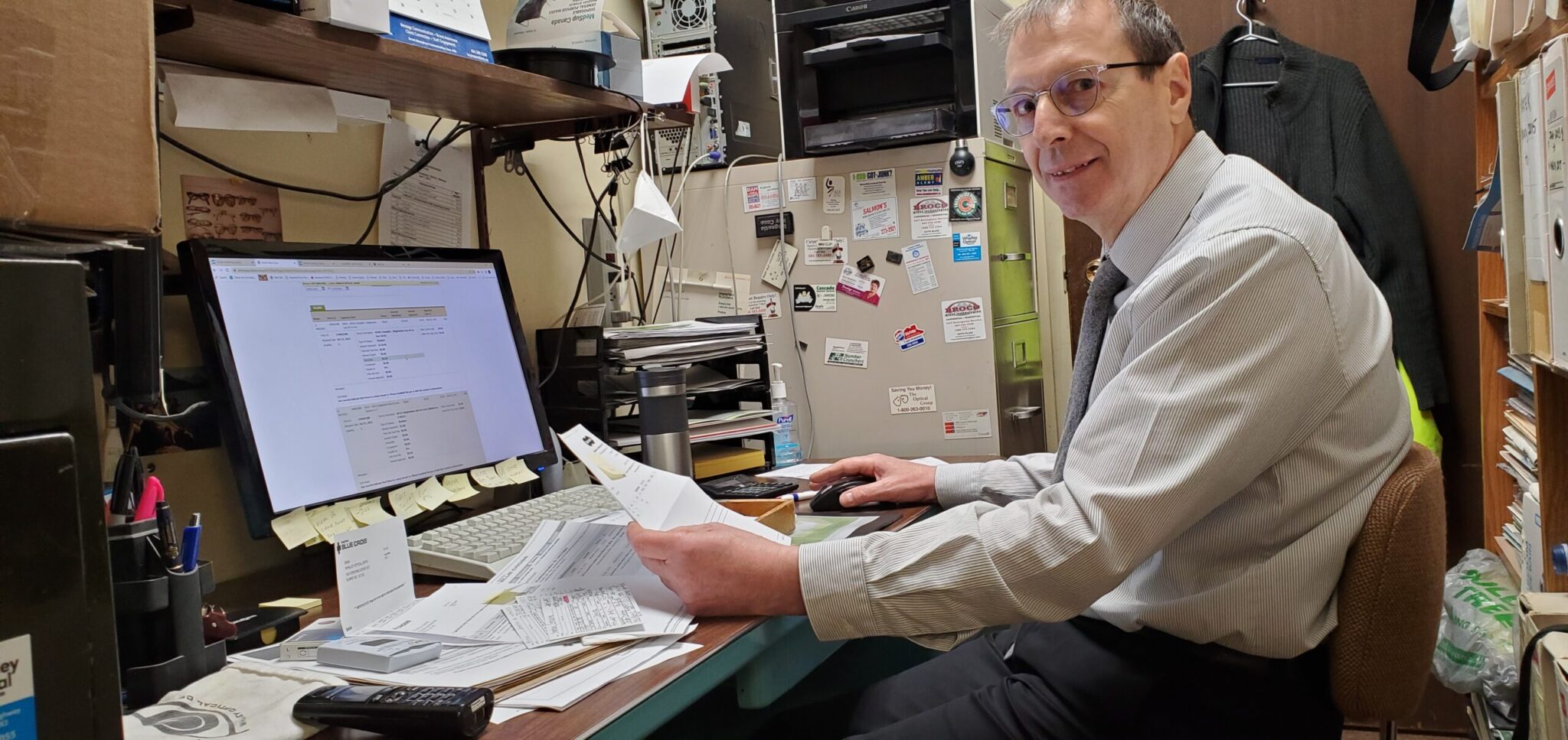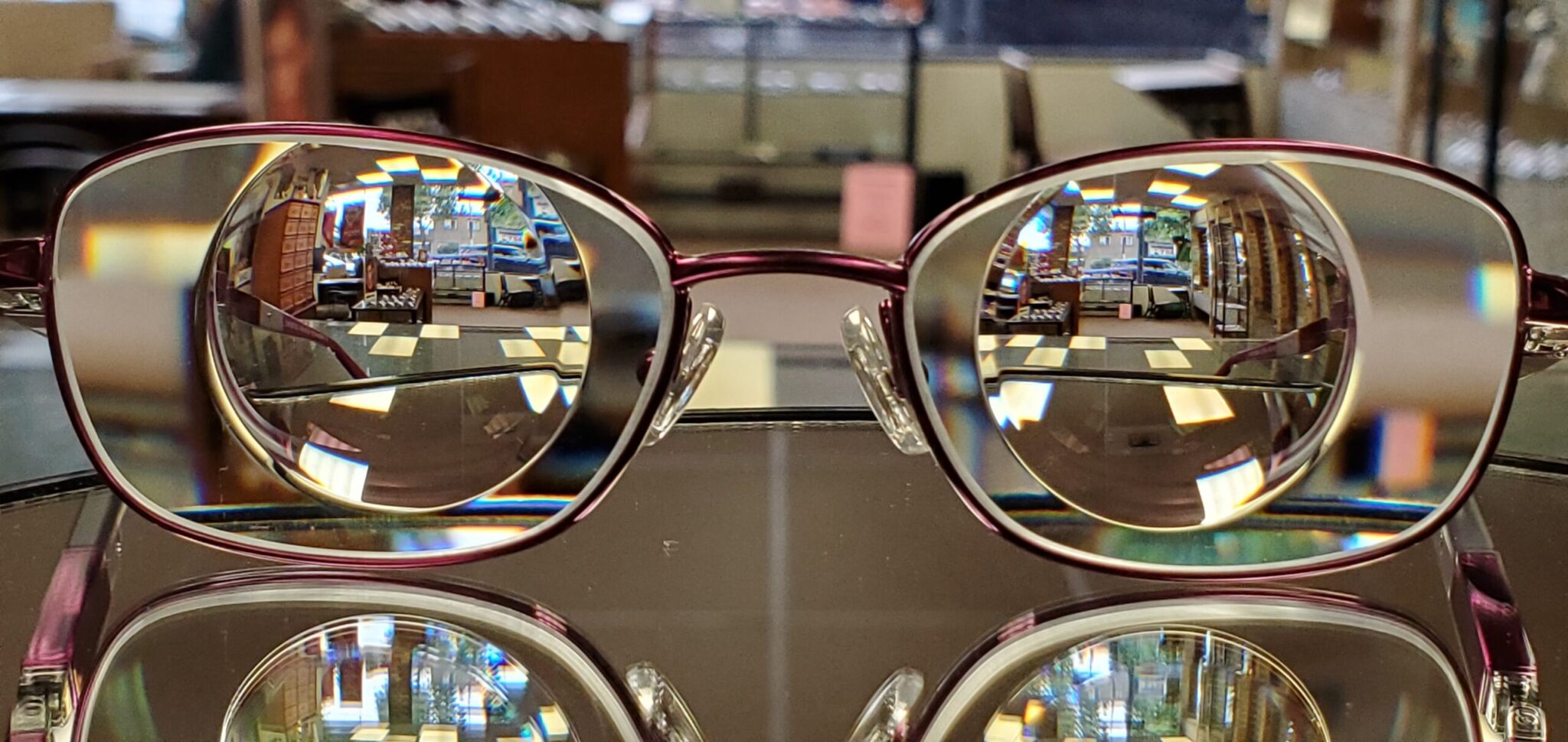 Aspheric Lenticular lenses are used when the prescription is so strong that the lenses cannot be made large enough to fill the frame due to the strength of the prescription.
Plastic frames sometimes become oxidized if the wearer has an acidic skin type. This oxidation can be removed by polishing the frame in store.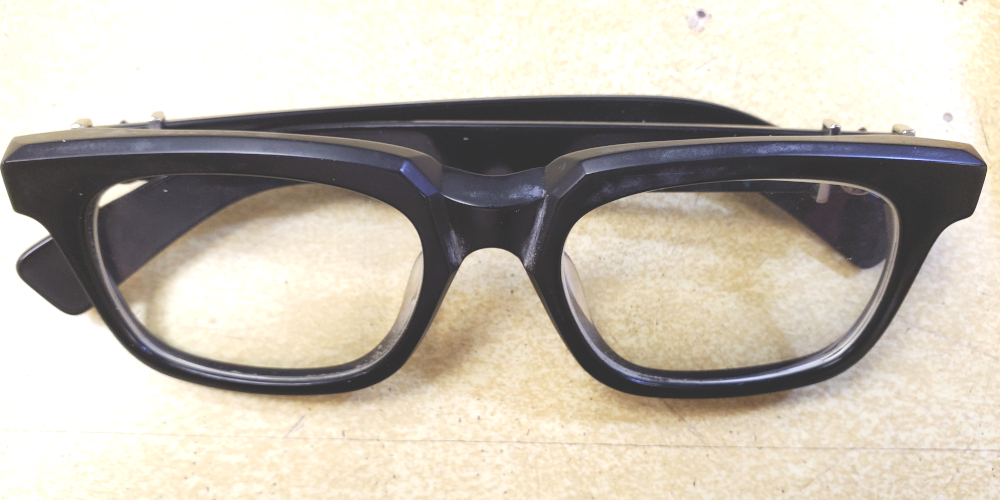 An oxidized plastic frame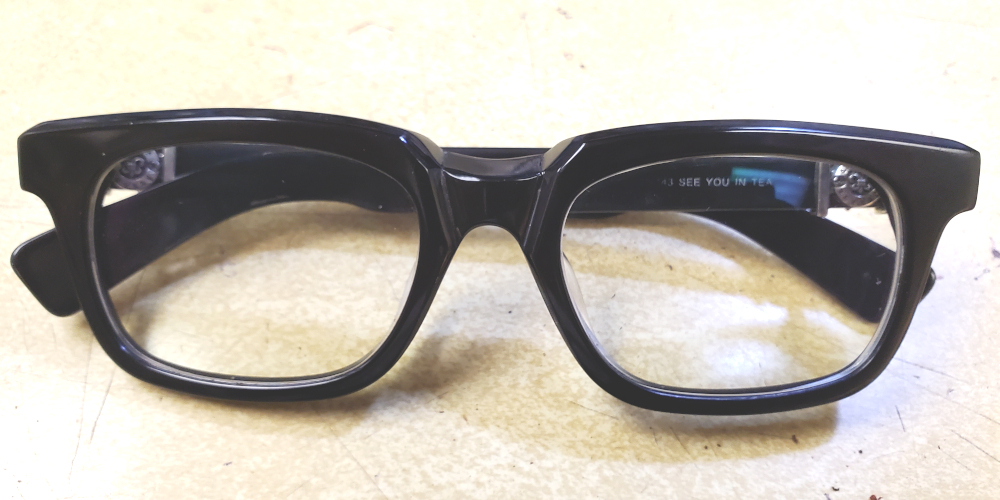 Oxidized plastic frame after polishing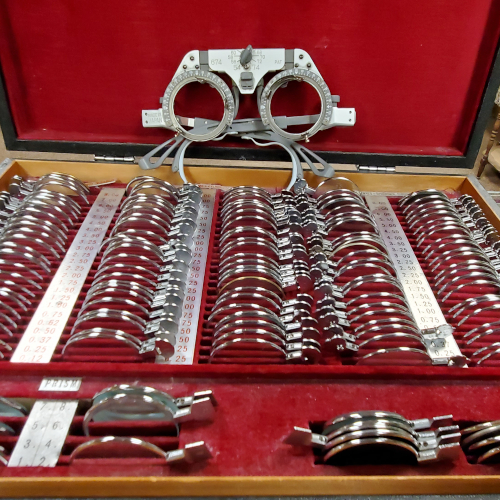 This is a trial frame setup which can be used to demonstrate your new prescription before the actual glasses are produced.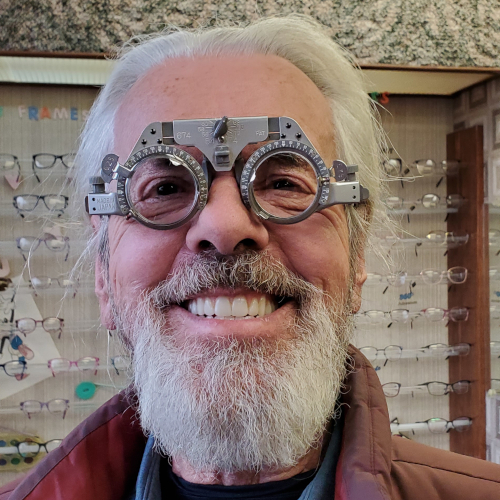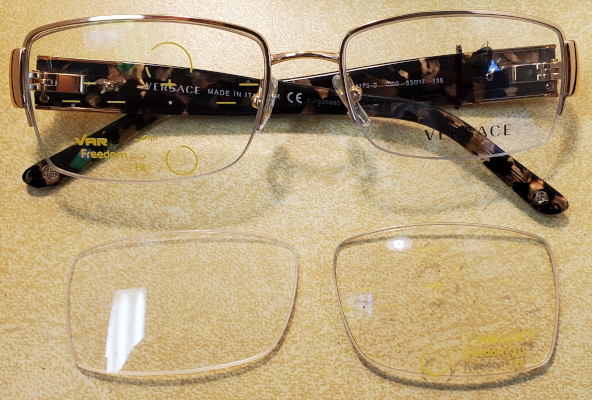 This picture shows the frames original lens shape and the modified lens shape. The lenses were made 3 mm deeper to maximize the reading area on progressive lenses on a customer with a high fitting bridge.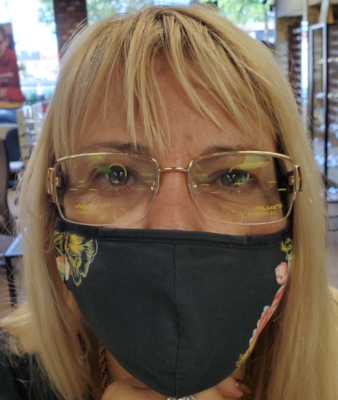 The final verification on the customer with the factory lens markings still on the lenses. This picture shows a perfect fit height for progressive lenses with the full sweet spot for reading now available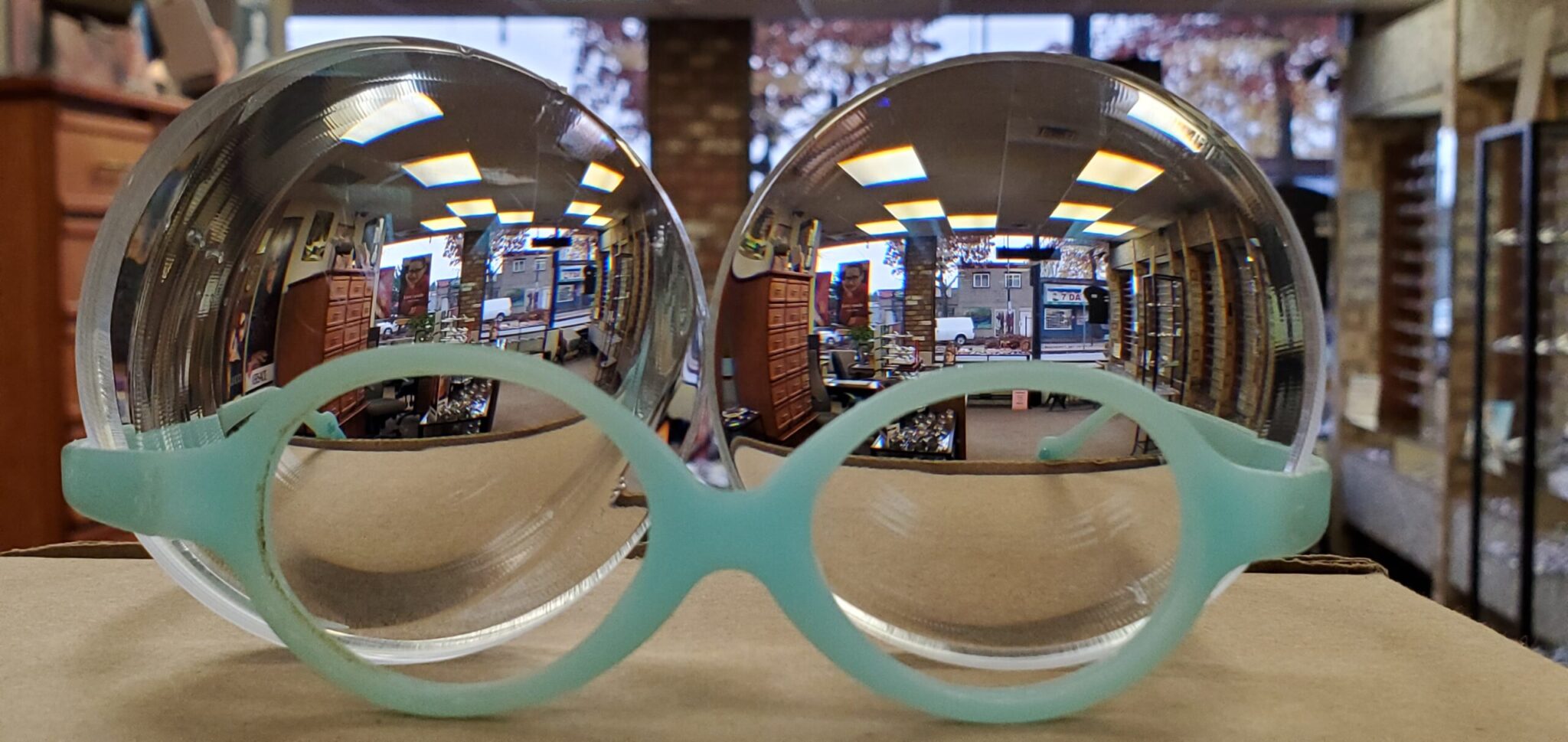 High power lenses are nothing unusual here. These lenses were installed into the pediatric frame in our finishing lab.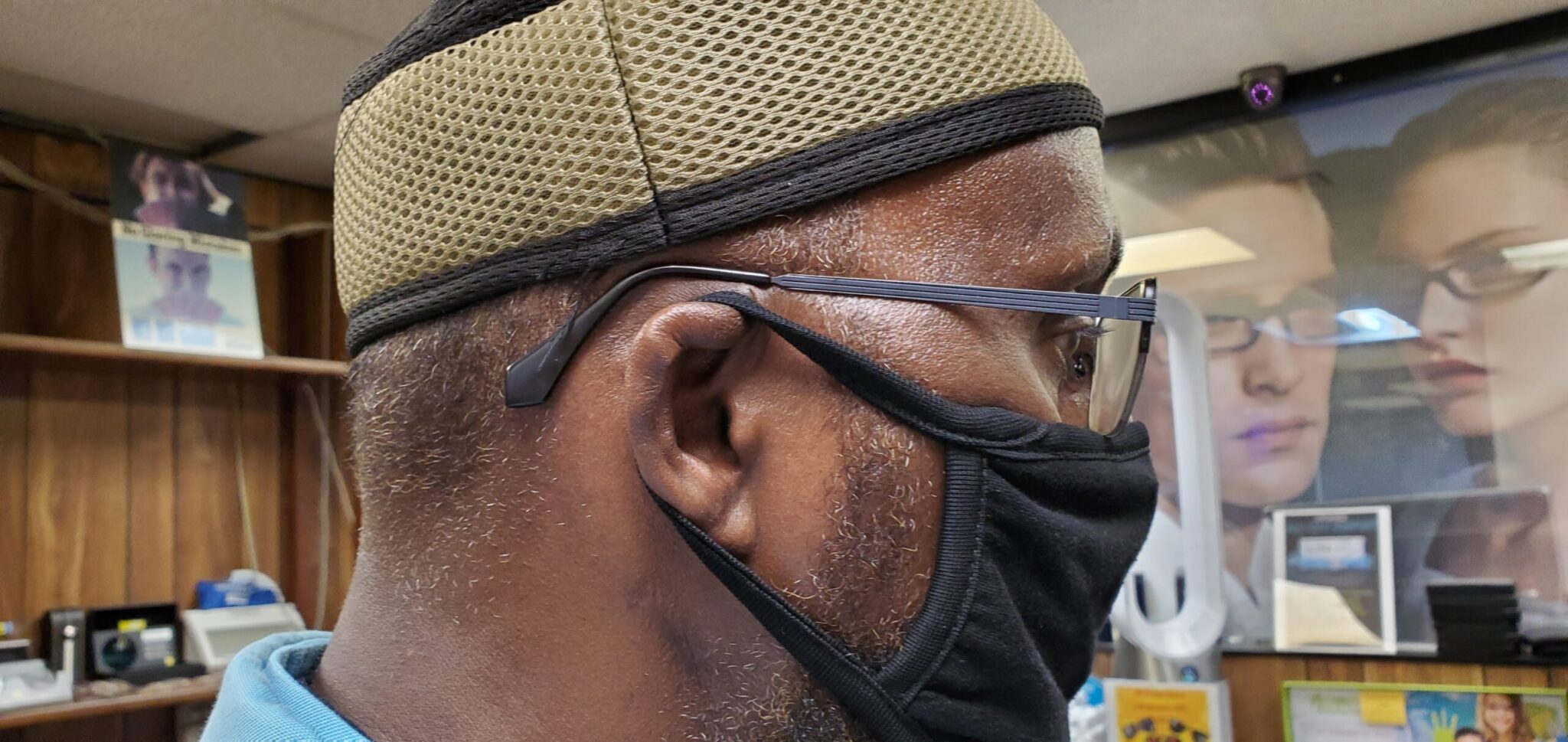 This gentleman came into the store with glasses purchased elsewear that were sliding down his nose. We discovered that the temples were too long and had not been adjusted.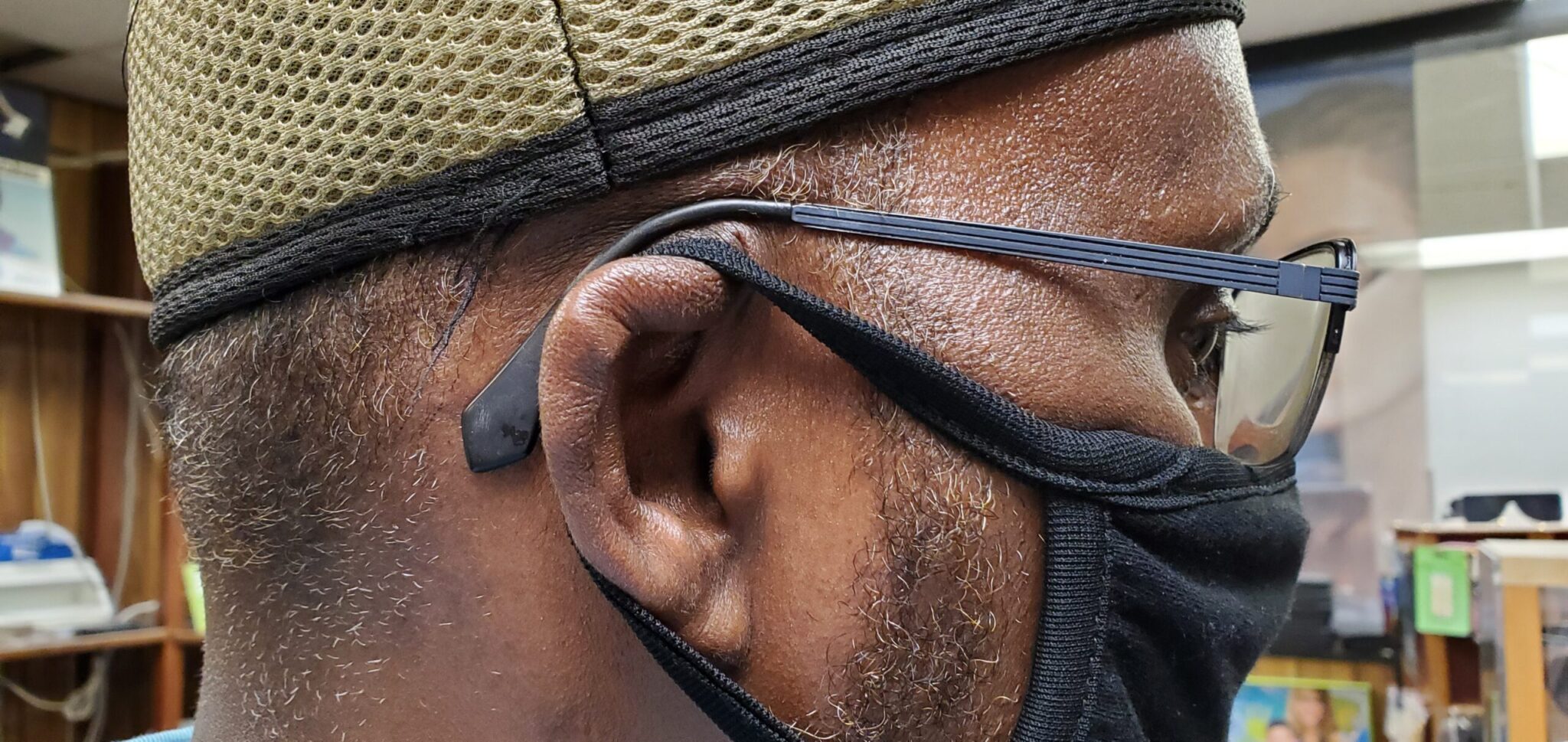 The temples covers were removed, the wire underneath shortened and the temple covers were reinstalled. The temples tips can now be be adjusted properly so the glasses stay in place comfortably.
Progressive lenses from a broken frame were resized by hand to fit a new frame